The main ski resorts and winter activities, or places nearby, located on the ridge from Mendoza to Tierra del Fuego, this week were full of Argentina and foreign tourists.
Mendoza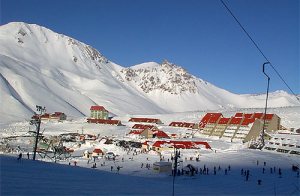 Mendoza City, capital of the only non Patagonian province with this type of tourism, had an occupancy rate of 100% with visitors, who in addition to addressing their ski resorts of Las Leñas and roamed Penitentes circuits wineries in the province.
In the valley of Las Leñas was recorded "occupation by up to 85%, similar to that experienced last week.
The cold spell brought to this valley, adjacent to the southern city of Malargüe, "temperatures up to 15 degrees below zero, but did not stop the boys leave, will ski and have fun and, above all, snowmaking allowed us to be able to distribute in different parts of the mountain, "he added.
The other ski Penitentes Mendoza is in the north and way to Chile, which also maintained high occupancy, but with many tourists who come for the day or staying in surrounding areas, making it difficult to calculate the fixed occupation place.
Nation Tourism said that "in the Greater Mendoza was significant Argentine visitors increased 8.5%, compared to 2012 – as well as tourist arrivals Chilean and Brazilian, 9 and 4% of the total. Stay average was five days, with a daily expenditure of 400 pesos. "
Neuquén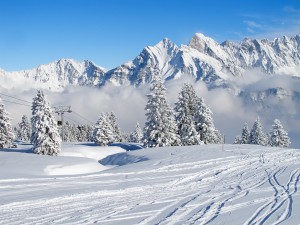 In Neuquén, both Chapelco ski center as their base city, San Martin de los Andes, had an occupancy rate of 90%, with good snow, just as Cerro Bayo and Villa La Angostura, in the same relationship.
In San Carlos de Bariloche, Black River boasts the largest ski center in Latin America, in the Cerro Catedral, where the occupancy was 90%, and also with the Perito Moreno in El Bolson, I had like percentage, although smaller capacity hosting.
So was the record of 25 000 persons admitted to a day at Cerro Catedral, last Thursday, according to the Secretary of Tourism of the city, Fabian Szewczuk, the statement Nation.
In Chubut, the activity center of La Hoya Mountain in Esquel, had this week with a good accumulation of snow and occupancy was 85%.
Tierra del Fuego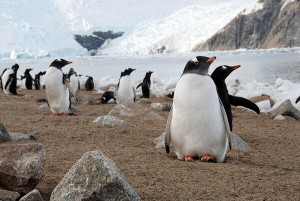 In Tierra del Fuego, one of the provinces with most ski resorts, the hill stood the Castor, Ushuaia neighbor, where Argentina and regional tourists occupied by 85% its hotel capacity.
On this situation, the Minister of Tourism, Enrique Meyer, said in the statement that "the end of the winter holidays to Argentina show full occupancy in most winter resorts".