The Plan presented INPROTUR Gastronomic Tourism Marketing in the provinces of Neuquén, San Juan, Mendoza and Cordoba to increase tourism in Argentina with regional culinary vacation packages.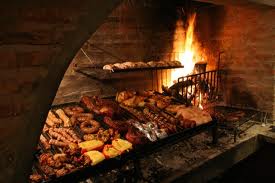 During the months of June and July in the FEHGRA INPROTUR workshop was displayed the marketing plan of gastronomic tourism of Argentina. These were the first organized meeting and continue the work in the other provinces so that each take this plan as a national tool to work with public and private sectors to promote the creation of products that provide a differential value to the tourism proposal in each district.
The National Institute of Tourism (INPROTUR) by the Federation of Hotel and Gastronomy Argentina (FEHGRA)-under the Tourism Marketing Plan Gastronomic developed the first four presentation and awareness workshops in the provinces of Neuquén, San Juan, Mendoza and Cordoba.
Marketing Plan of Culinary Vacation Packages in Argentina:
The Tourism Marketing Plan seeks to revalue Gastronomic "haute cuisine Regional Argentina" and generate from it a travel motivator, both for travelers specialists in the field as well as for conventional tourists can find added value in their programs through of the culinary offerings of each region.
In order to communicate the plan and transmit it as a practical tool for both planning tourism public entities to the private sector, conducted presentations in workshop format, thus encouraging all actors involved in the activity (establishments Restaurants and productive local chef, press, tour operators, culinary schools, public sector, etc..) to start a team in the assembly of tourism products that focus or proposals tematicen conventional tourism and gastronomy Argentina driveline.
Argentine food Vacation Packages:
Each of the conference was organized by the INPROTUR together with local tourism (NeuquénTur, Ministry of Culture and Tourism of San Juan, Ministry of Tourism of Mendoza and Córdoba Tourism Agency in this series of the first destinations visited). In all cases, the presence, enthusiasm and commitment of public and private sectors in each province was important to discuss forward-looking.
From these meetings from the INPROTUR was created ARGENTINA RED GOURMET, as well as facebook group in a social space to share information as a back office www.01argentina.travel for contact tracing and progress with the product. This network allows different actors to contact the tourist and restaurant chain in the country, promoting knowledge sharing and relationship.