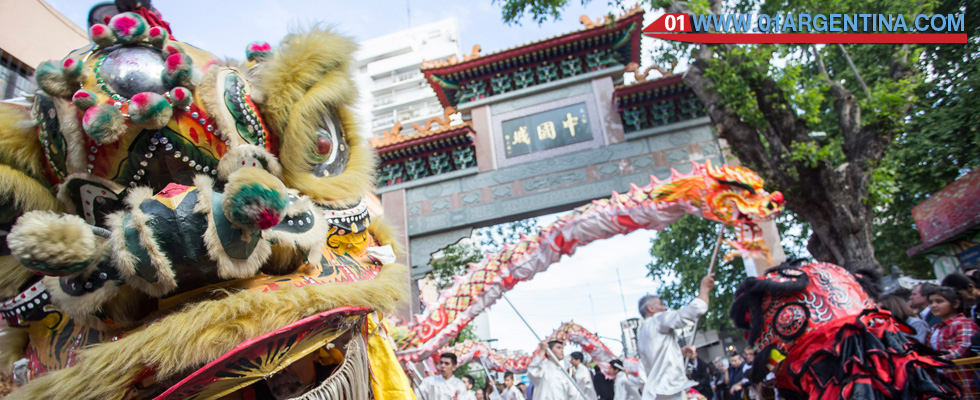 Chinatown, located in the neighborhood of Belgrano, has become one of the tourist areas of the city of Buenos Aires for its wide range of shops and restaurants of Oriental origin. Since its entrance arch, located on Oath and Arribeños, multiply both sides of the street shops and supermarkets of Asian food products, decorative objects and local manga and anime (Japanese comics and cartoons).
In the neighborhood, emerged during the 1980s with the establishment of Oriental immigrant families (mainly Taiwan), you can eat at Asian restaurants or in local on the street. All these shops are open throughout the week, are filled with visitors on Saturdays and Sundays as well as during the traditional celebration of Chinese New Year (between late January and early February), in which the dragon dance is performed by the neighborhood streets, with numerous musical shows.
Highlanders on the street is one of the earliest Buddhist temples in the city (the Chong Kuan Temple).
In late 2015, the environment of the neighborhood was renovated and shines again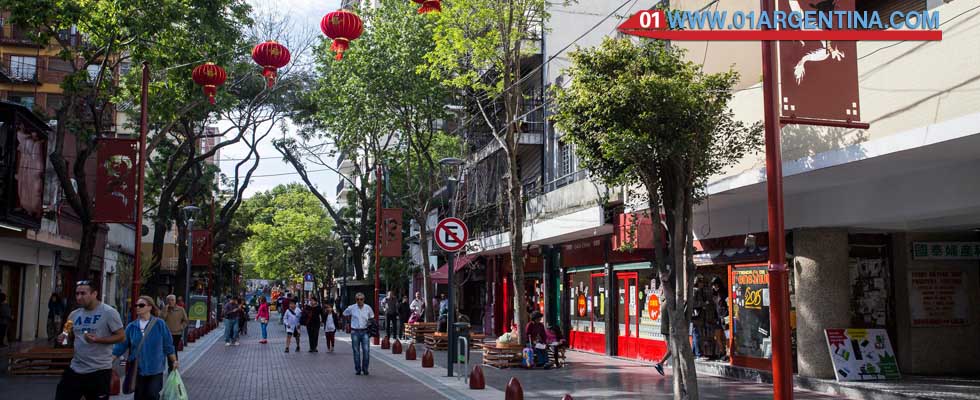 CHINATOWN GATE OF BUENOS AIRES
As in the major capitals of the world, the entrance to Chinatown Buenos Aires is done through a large arch or door. Of our city was installed in 2009 at the corner of streets and Arribeños and Oath is really impressive. Its height reaches eleven meters and eight meters wide. It is full of symbols, typical of Chinese culture, dragons on top that serve as guardians.
On both sides of the large door to find two beautiful lions are the place chosen by those who want to promise or ask for something and to take a picture. On the left, just behind one of the lions is a plaque commemorating the donation Marble Arch by the Chinese community to the Argentine people in gratitude for their generosity and as a symbol of friendship between the two peoples.
Curiosities
The entrance arch to Chinatown, made in cement and stone, was unarmed brought China to be assembled in the street access Arribeños. It measures 11 meters high, has three levels of tiles and ends ceilings decorated with dragons; each column ends with a lion carved stone at the base.
HOW IS THE CHINATOWN OF BUENOS AIRES
On weekends the streets are heavily traveled by local and foreign tourists as well as by members of the Chinese community in Argentina.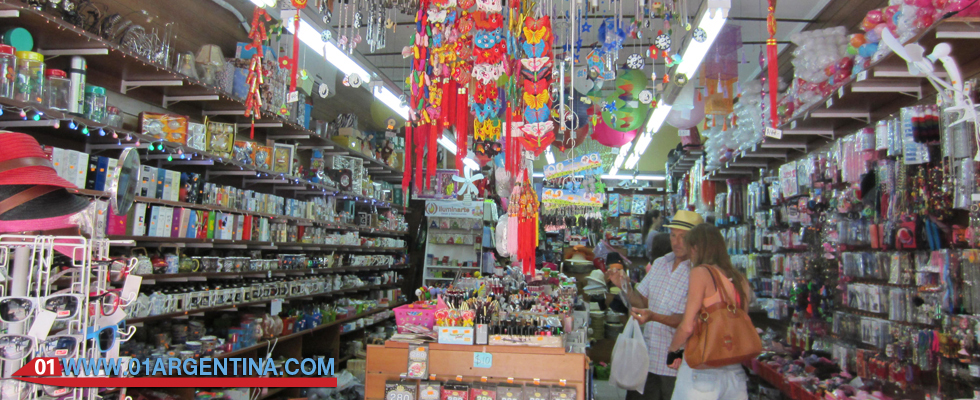 There we will find:
stores selling Chinese products: toys, jewelry, clothing, shoes, sunglasses, handbags, samurai swords, Angelcatcher, decorative objects, porcelain items such as teapots or cups, etc. Most are economic and not high quality. Some are fakes. It's funny to read on their shelves posters as "BREAKING, PAYS".
local services such as hairdressing salons, massage salons, acupuncture and personal care.
local clothing: there are a couple of exclusive women's clothing stores that have great diversity of designer clothes.
food and beverage outlets selling typical to eat down the street (all kinds of shrimp kebabs or fish preparations) meals. It is a good choice, economical and very tasty. You have to dare to try something different.
restaurants: could not miss the restaurants. They are of varying quality and prices, from the sophisticated and elegant "China Rose" to the closest thing to a still life oriental food as the "Dragon Porteno". We also find some specializing in Sushi, kitchen which has increasingly adept in our city.
supermarkets: there is one very big on the Mendoza street (called East Asia) that has all kinds of typical products and the other on the Arribeños street (called Casa China) where we can find wide variety of seeds, spices and condiments that are not achieved elsewhere. They come from everywhere to conseguirproductos and unique ingredients such as loose seeds dry and a variety of teas (jasmine, red ginseng, green, etc.), tofu, rice noodles, wasabi, soy sauce, seaweed, salts and oils fruits .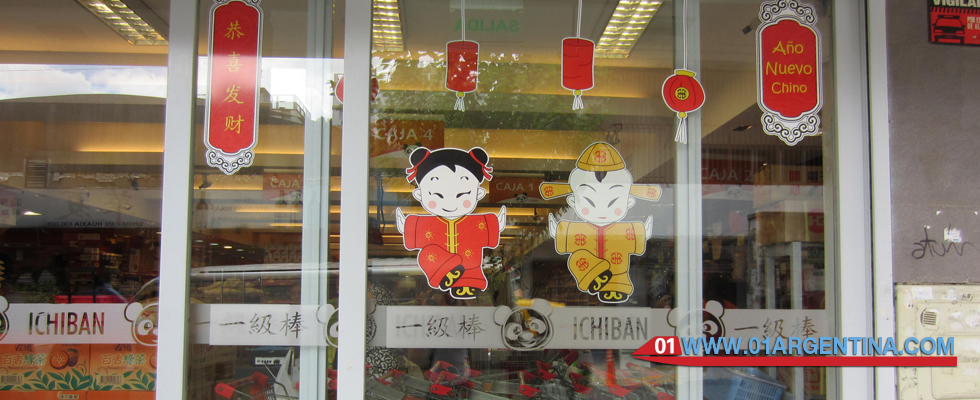 DAYS AND TIMES OF CHINATOWN DE BUENOS AIRES
If you want to visit Chinatown Buenos Aires you can choose any day of the week because their premises are open to the public from Monday to Monday, including holidays between the hours of 9 to 21 hours.
As for the restaurants open from Tuesday to Sunday at noon, close to the afternoon and evening hours have any restaurant.
Meanwhile, supermarkets are open from 9 to 20 hours and some even 21 hours. Some close on Mondays.
If holidays, as noted above all premises are open but closed the next day if the holiday is Monday, most restaurants and supermarkets, will not open on Tuesday. If the holiday is Monday and Tuesday, they will not be open on Sunday.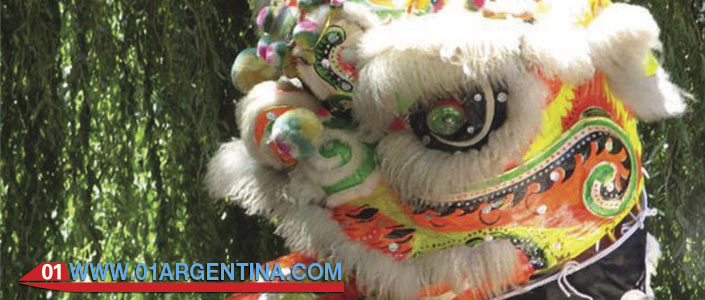 HOW TO GET TO CHINATOWN DE BUENOS AIRES
You can get to Chinatown through various means:
bus lines or bus: 15, 29, 42, 44, 60, 63, 64, 65, 80, 107, 113, 114, 118 and 130.
Train: Ferrocarril Mitre, get off at Belgrano station C.
Underground: Line D, Juramento station and walk six blocks to Oath to 1600.
Auto: is located between Av del Libertador 6000, Olazabal 1600, Arribeños 2200 and 1600 Oath..
RECOMMENDATIONS
– Take your camera with charged batteries and a spare.
– Do not forget your mp3 player, because music can be a great company when walking.
– Use comfortable shoes.
– A sunscreen may also be necessary, several hours in the sun without protection is not good or healthy.
– Never neglect your valuables (wallet, purse, camera, notebook).
– Patience because Chinatown is very busy: its streets, restaurants, supermarkets and shops are crowded.
– Be sure to try some of the products of local food on the street.
– In mid-May is celebrated Buddha Bath or Versak: very colorful traditional festival. Do not miss it.
– To save money you can stay at any Hostel in Belgrano or any Hostel in Palermo.