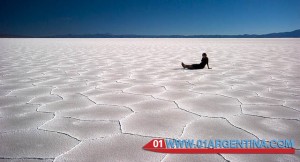 A sea of ​​"petrified waves," an endless ice field, a desert of black or lunar landscape in a desert area. They are some of the points where Argentina becomes a landscape that would seem itself to another planet or an unknown world. We review eight unclassifiable locations within a large country with amazing contrasts:
Pumice Stone Field
A "glacier" stone in the province of Catamarca
Sculptures seem more than 3,000 meters high, a sea of ​​pumice that simulate waves and petrified forms difficult to describe: for some, a lunar landscape, but for others, just a puna landscape in proximity of the Rock, in the province of Catamarca, north of Argentina. The stone blocks occur as buildings away into the horizon
A sea ice in Perito Moreno
Literally, an ice tongue like few in the world for its beauty. Especially when walking on the glacier Perito Moreno, the parameters of our planet seem to fade, to dive into the Ice Age. Accomodation in El Calafate to visit de Perito Moreno Glacier.
Payunia, the black desert, Mendoza.
Payunia is a barely explored territory, only to meet with a knowledgeable guide field. It is located south of Mendoza, Argentina province. Million years ago, volcanoes left a mark for eternity, as a desert black color where life emerges timidly.
The ridges of Mount Fitz Roy
Almost on the border between Chile and Argentina, in the Southern Patagonian Ice Field, a mountain landscape defies the imposing scale: Mount Fitz Roy looms as rock ridges between glaciers and clouds in a unique color.
 A sea of ​​salt in Jujuy
In the border of the provinces of Salta and Jujuy, Salinas Grandes is located at an altitude of 3,450 meters above sea level, one of the largest salt deposits in the world and a difficult landscape to catalog.
Canyon walls Talampaya
Declared a World Heritage Site in the province of La Rioja, Talampaya dazzles with its enormous red walls, but also curious landforms in an area that is also a reservoir of archaeological and paleontological sites.
A mole valley in San Juan
Within the Ischigualasto Provincial Park, or Moon Valley, north of the province of San Juan, also immerse ourselves in a proper setting for a surreal landscape.
Quebrada de las Conchas, nature monumental sculptures in Salta
Also known as Quebrada de Cafayate, is a valley or ravine where amazing rock formations, including the Garganta del Diablo, eroded red rock by the water and forms that have earned them each name occur: the amphitheater, Monk, Toad, Castles.